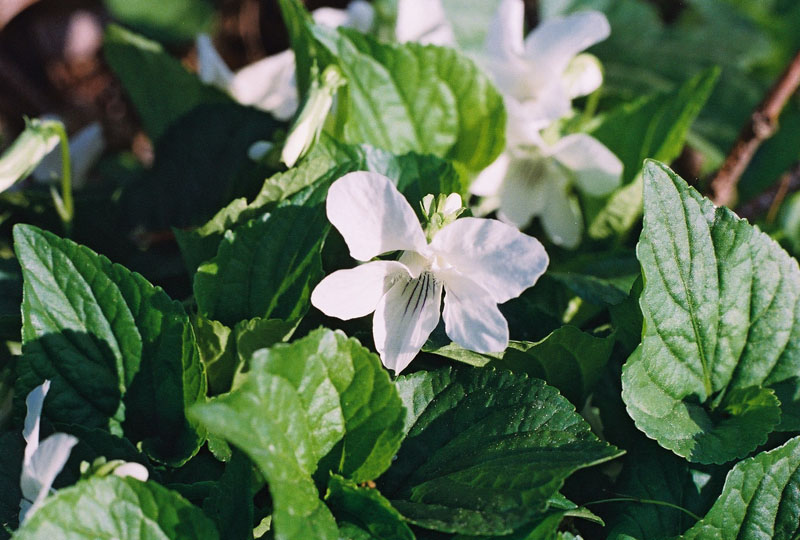 Delicate small creamy white violets with purple lines in the throat are produced on branching stems from April through June, small heart-shaped nearly evergreen 1-3 inch leaves, cut flowers. This violet produces foliage much earlier in the spring and blooms much later than Confederate Violet or Common Blue Violet - we've had a mixed bed of all three species here at Toadshade and the combination has violets blooming for months.

8-16 inch tall
Plant Hardiness Zones: 4a-8b
Perennial

Native Range: s. MI, s. ON, NY south to n. GA & OK. Rare in CT
Germination - Easy: Cold Stratify 9 weeks followed by fluctuating temperatures.
Review or Finalize Your Order