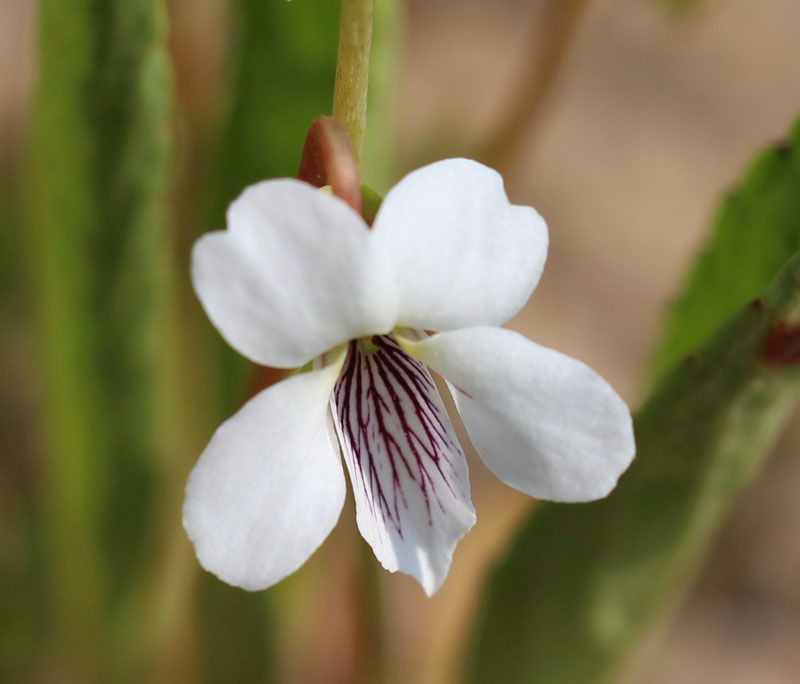 Beautiful white flowers with purple veining on the lowest petal from April to June, narrow leaves up to 6 inch long, flowers and leaves often with red stems, prefers sandy/gravelly/peat and acid soils, tolerates standing water, attracts butterflies and pollinators, butterfly host for 7 species of Fritillary as well as several moths including the Grateful Midget (Elaphria grata) and the Begger (Eubaphe mendica), spreads by seed and runners, will tolerate average moisture in more shady conditions.

6 inch tall
Plant Hardiness Zones: 5a-10a
Perennial
Native Range: Labrador through s ON to e MN, south to FL and e TX, with an additional west coast population in OR & n CA. Rare in CA, IA, KS, MN, NE, OH, OR, & VT
Germination - Easy: Surface sow in fall or cold stratify 9 weeks.
Review or Finalize Your Order