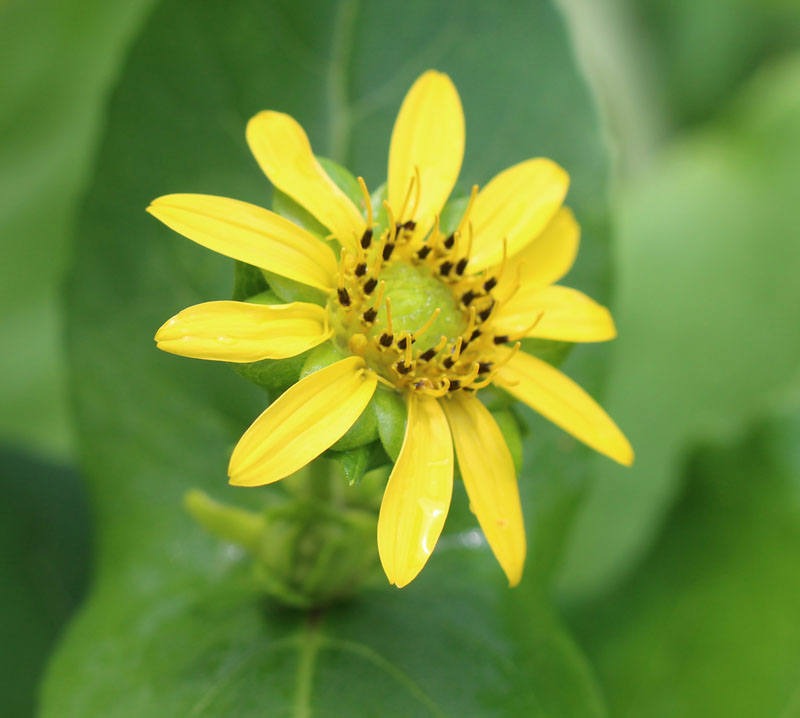 Yellow 3-4 inch daisies from July through September, large opposite leaves (up to 8 inch long) are entirely fused at the base creating "cups" that collect rain water (indeed, birds will drink from and bathe in the cups!), sturdy, develops both a tap root and short side rhizomes, colony forming, a big and bold plant, attracts butterflies, bees & skippers, birds feed on the seeds.

6-10 foot tall
Plant Hardiness Zones: 4a-8b
Perennial
Native Range: PA to ND, south to AL, LA & TX
Cup Plant in a 3.5 inch pot $10.50 (Temporarily Sold Out*)

*We normally carry this item but are temporarily sold out. We expect to have it available again as soon as our plants in production reach sufficient size/maturity or we harvest more seed. In some cases, plants may be recovering from caterpillar damage (Monarchs love our Milkweed), wind or hail damage, rampaging woodchucks, downed trees, or other natural issues. We are constantly updating our web site so please check back again.
Review or Finalize Your Order