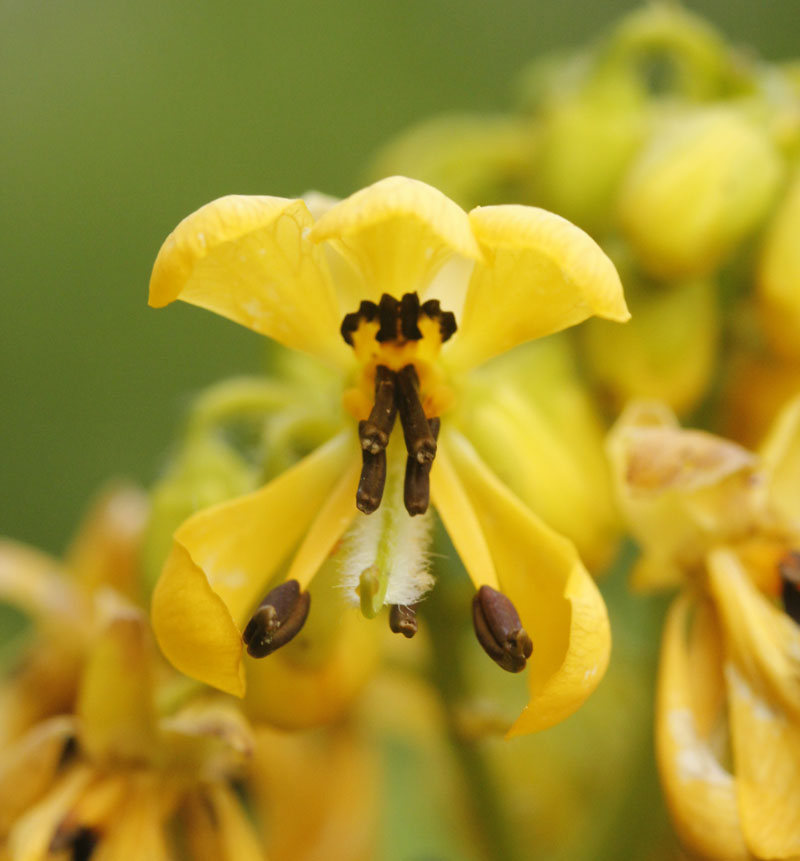 Very showy 1 to 1.5 inch panicles of yellow pea-like flowers from July through August, large blue-green compound leaves are very attractive and create a nice texture, petioles have nectaries to supply nectar to all kinds of butterflies and other insect, 3-4 inch long flattened seed pods turn from green to brown in fall & attract turkeys and bobwhite quail, caterpillar host for the Cloudless Sulphur (Phoebis sennae), Sleepy Orange (Abaeis nicippe), Orange-barred Sulphur (Phoebis philea), Common Tan Wave (Pleuroprucha insulsaria), and Black Witch (Ascalapha odorata). Spreads by rhizomes and seed.

4-6 foot tall
Plant Hardiness Zones: 5a-9b
Perennial
Deer resistant
Native Range: NH to s. WI, south to n. GA & AL. Rare in CT, MA, NH, RI & VT
Germination - Moderately Difficult: Soak overnight. Cover lightly. Add Rhizobium inoculant to soil. Cold stratify 2 weeks.