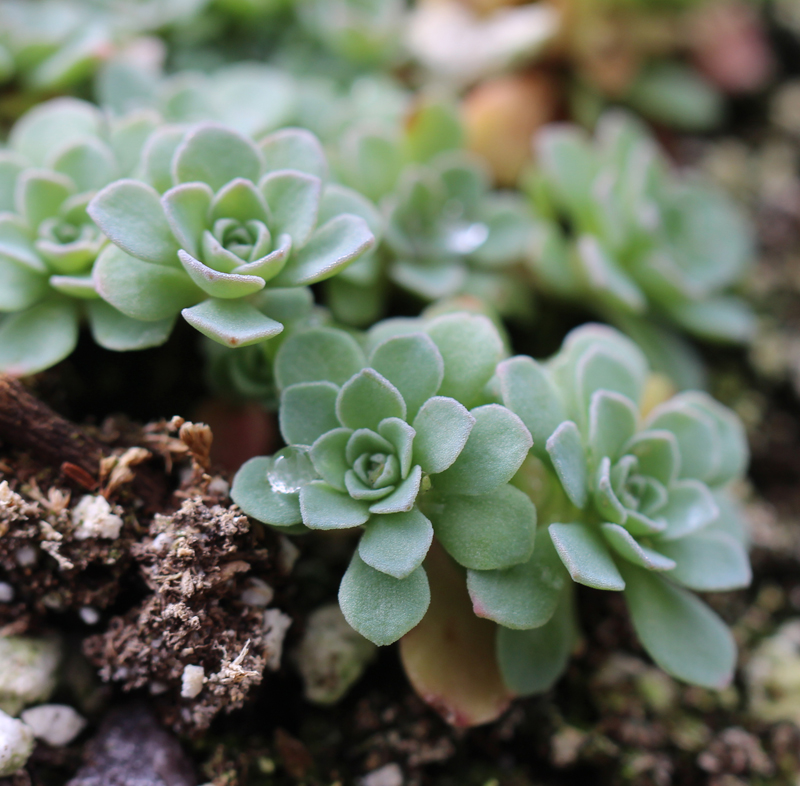 This rare, beautiful little groundcover is only found growing in the Appalachian Mountains along the border between Virginia and West Virginia. The starry white/pink flowers (May-June) form a showy network over the attractive low-growing leaves, which themselves grow in small, glaucus blue/green rosettes, tinged along the edges with pink. Extremely drought tolerant and quite adaptable, this species can also handle poor, gritty, sandy, gravelly or shallow soil, and tends to thrive on shaded cliffsides. Deer and rabbit resistant. Really an outstandingly beautiful little plant, well-suited to rock gardens or even to planting in the top of old stone walls.

1-3 inch tall
Plant Hardiness Zones: 5a-6b
Perennial
Deer Resistant
Native Range: MD south to NC. Primarily found in the mountains along the border between VA and WV. Rare in MD and NC.
Review or Finalize Your Order