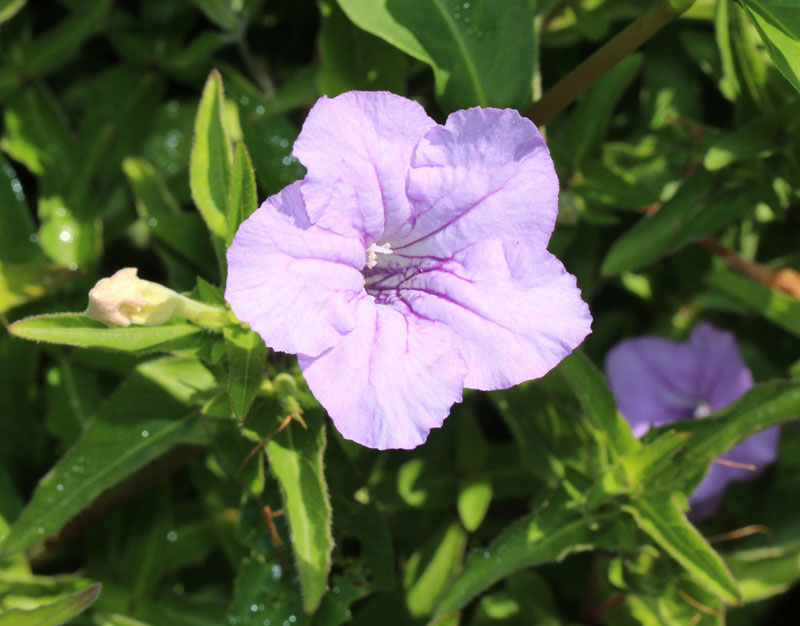 A tough, shrubby little perennial of dry uplands, Pursh's Wild Petunia puts out immensely showy pink trumpet-shaped flowers intermittently from May-September. Equipped with tough, slightly fuzzy leaves and a tendency to form low-growing clumps (although more upright than some species of Wild Petunia), this plant is ideal as a groundcover for garden edges and wild planting alike. Prefers slightly alkaline soil, and tolerant of rocky soil types and drought. Flowers attract both butterflies and hummingbirds!

1-2 foot tall
Plant Hardiness Zones: Zone 7a-8b
Perennial
Native Range: MD down the coast to GA, including the non-coastal states of TN and WV. Also present in LA. Rare in LA, NC, VA, WV, considered of special concern in TN, and endangered in MD
Pursh's Wild Petunia in a 3.5 inch pot $11.00 (Temporarily Sold Out*)

*We normally carry this item but are temporarily sold out. We expect to have it available again as soon as our plants in production reach sufficient size/maturity or we harvest more seed. In some cases, plants may be recovering from caterpillar damage (Monarchs love our Milkweed), wind or hail damage, rampaging woodchucks, downed trees, or other natural issues. We are constantly updating our web site so please check back again.
Review or Finalize Your Order