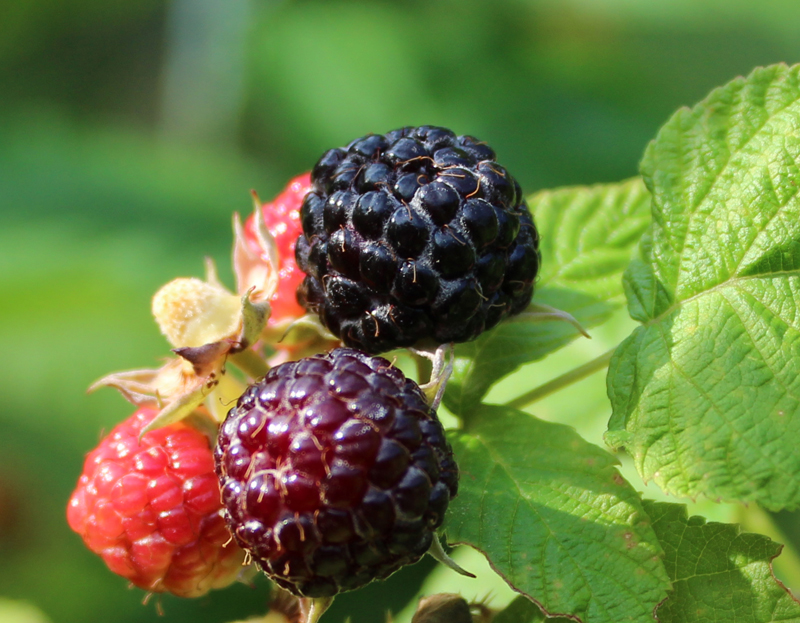 White flowers on arching thorny canes from May to June give rise to fantastically delicious black raspberries in early summer, new cane growth has a blue-ish cast and produce fruit the second year, large mostly trifoliate leaves, spreads by tip rooting and seed, attracts native & honey bees, important wildlife food, tolerates acid soil.

4-6 foot tall
Plant Hardiness Zones: 3a-8b
Woody Shrub
Deer Resistant
Native Range: NB through s. ON, south to GA and OK
Germination - Difficult: Physically scarify and soak overnight then cold stratify 8 weeks. May take multiple years.
Review or Finalize Your Order