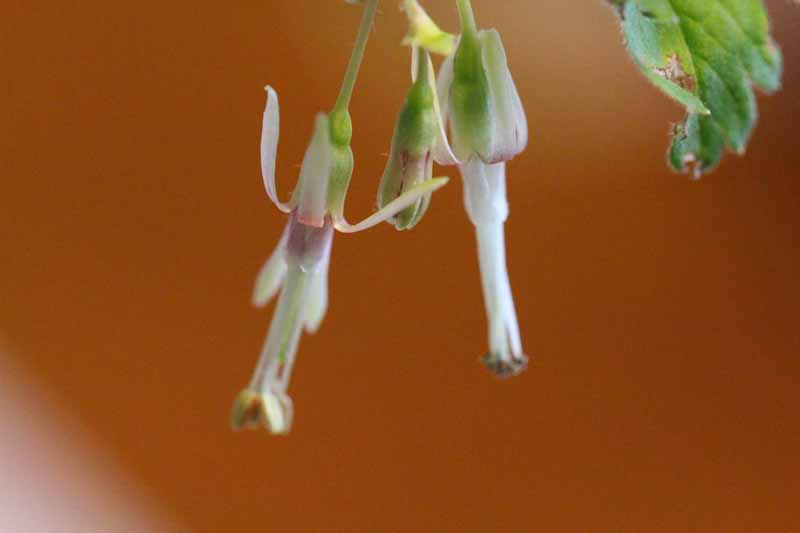 A rare, very pretty long-thorned shrub of dry, rocky woods, wild gooseberry produces small showy white flowers in May which turn to tasty, tart edible berries (they're ripe when they turn purple!) which can be made into jellies, jams or sauces or simply eaten fresh. Interestingly-lobed foliage has good fall color. Tolerant of rocky soil. Flowers are pollinated primarily by native bees, and the berries are eaten by many species of songbird and mammals. Wild gooseberry also makes excellent nesting habitat for underbrush-nesting species of birds.

3-6 feet tall
Plant Hardiness Zones: Zone 5b-6b
Woody Shrub
Native Range: NY south to NC, west to OK, and north to MN. Native to Canada in ON. Rare in NJ, PA, WV, VA, OH, MI, TN, and OK.)
Germination - Easy:: Cold stratify 8 weeks.
Review or Finalize Your Order