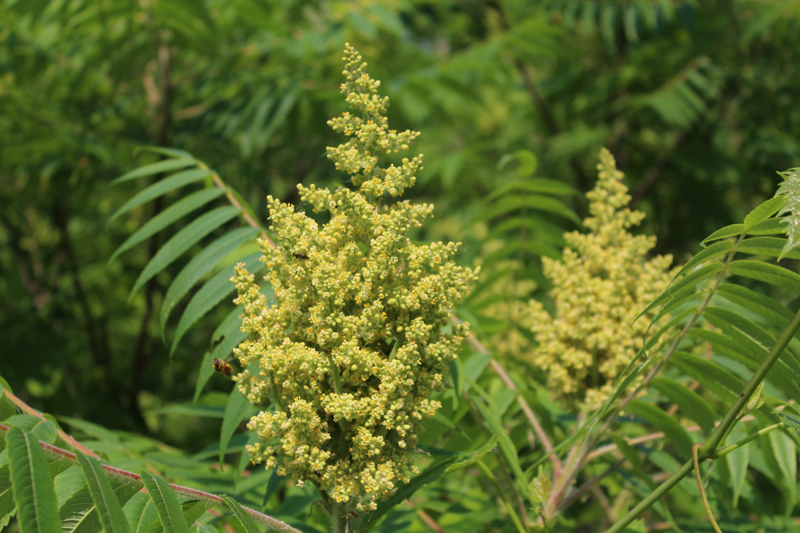 Chartreuse flowers in June and July usher in showy horns of fuzzy deep red fruits that adorn the female plants into the winter months, young branches are densely hairy and do indeed resemble antlers "in velvet", long (up to 2 foot!) compound leaves have as many as 31 leaflets & turn bright red in fall, fruit provides winter food for a variety of wildlife including songbirds & others (bluebirds, grouse, quail, etc.), salt & drought tolerant, nectar source for honey bees, forms colonies.

15-30 foot tall
Plant Hardiness Zones: 4a-8b
Woody Shrub

Native Range: s. QC & ON, south through MN & NE to AL & the GA mts)
Germination - Moderately Difficult: Hot soak overnight. Cover lightly.
Review or Finalize Your Order