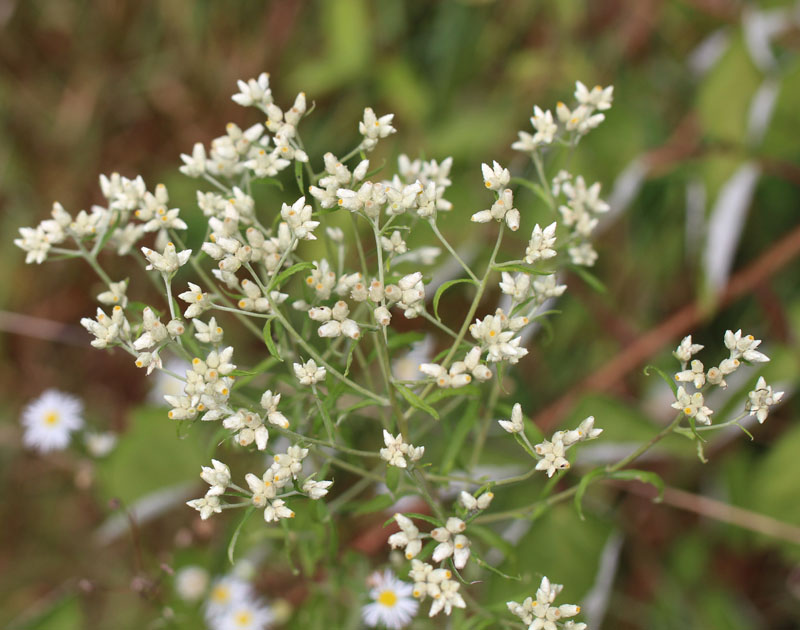 Clusters of bud-like white flowers from July through October persist for months - seeming to 'open' only after the seed has set and the white bracts spread and fall away, narrow leaves are silvery white underneath (as are the stems) due to appressed fine hairs, sand tolerant, nectar source for small native bees. Butterfly host for American Painted Lady (Vanessa virginiensis).

2 foot tall
Plant Hardiness Zones: 3a-10b
Annual/Biennial
Native Range: PEI through s ON to e MN, south to s FL & TX
Germination - Moderately Difficult: Cold stratify 8 weeks. Surface sow.
Review or Finalize Your Order