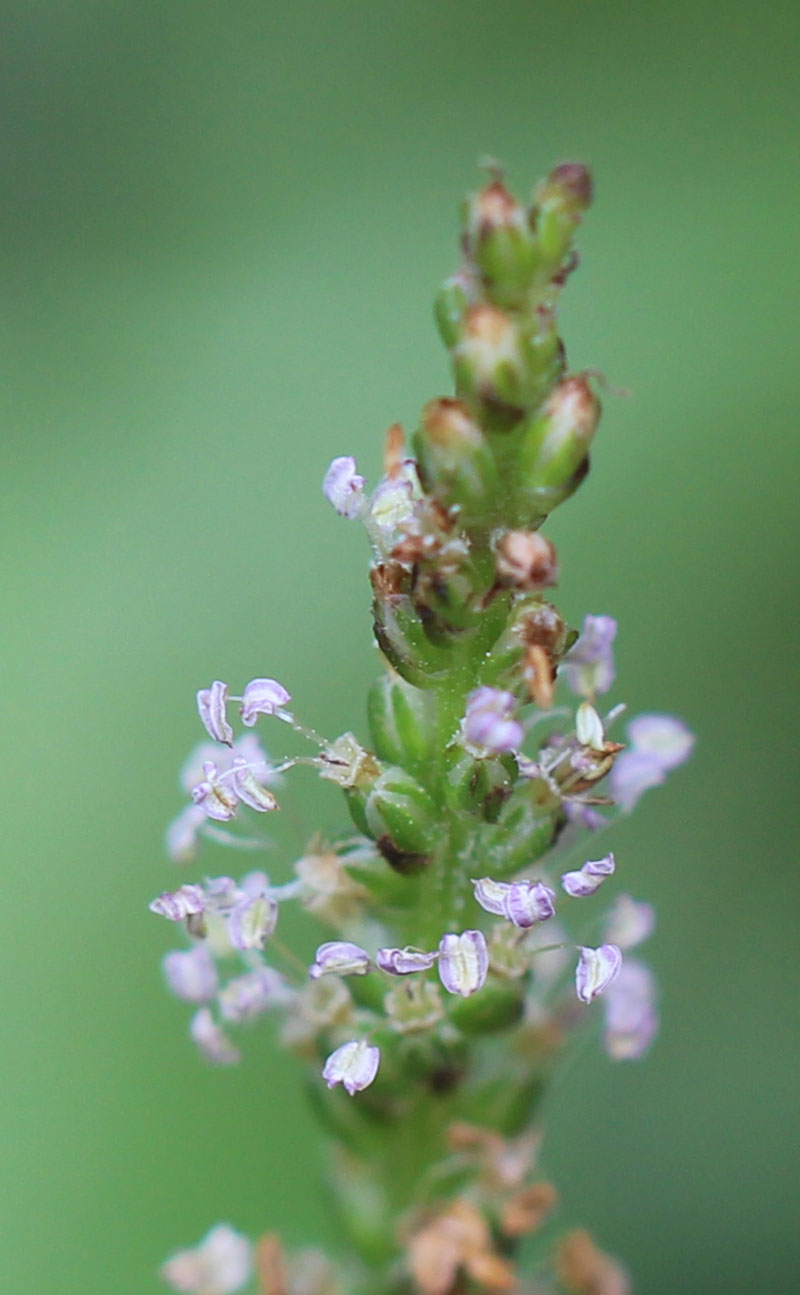 A wide-leaved plantain with tiny purple flowers non-showy green/brown spikes June-October. Leaves are dark green and broad, somewhat leathery, and deeply veined, growing in a clump from the ground, and reddish at the base. Tolerant of very compacted soil, gravel, and clay, although adverse growing conditions do stunt growth. Similar in habit and appearance to the European Common Plantain (Plantago major) and often overlooked as a lawn weed, this species in fact has significant ecological value, with various plant parts eaten by many types of mammal, and the seeds an important food source for various species of bird including Cardinals and Grasshopper Sparrows. Leaves are reportedly edible in various preparations, also serves as a host plant for the Common Buckeye Butterfly caterpillars (Junonia coenia) and various moth species.

4-10 foot tall
Plant Hardiness Zones: Zone 3b-8b
Perennial
Deer Resistant
Native Range: ME south to FL, west to NM, western edge of range up through OK, KS, NE, SD and MT. Native in Canada in ON eastward, as well as in BC. Rare in NM, MT, and BC. Considered noxious in MS and CT
Germination - Very Easy: No treatment.
Review or Finalize Your Order