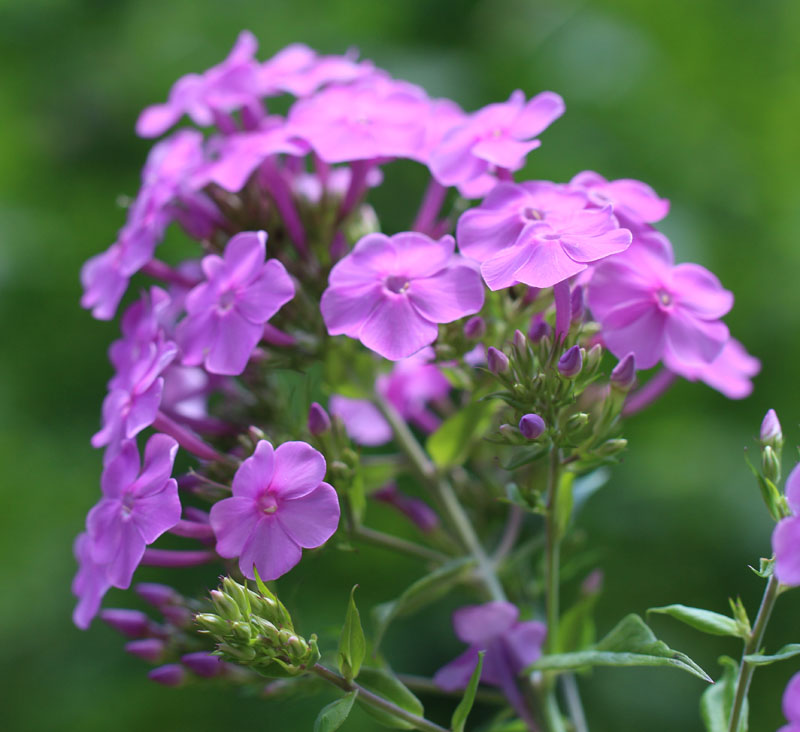 A showy clump-forming plant notable for its gorgeous bright pink flowers (June-August) which grow in a soft pyramid (gumdrop?) shaped cluster around the top of the erect stems of this plant. The leaves are opposite, creating an interesting star-like appearance to the stem as they march along its length, and this plant is also tolerant of clay. Although capable of spreading by seed, it does not do so aggressively and seedlings can easily be moved to new locations. Its flowers are quite popular with butterflies and native bees, and may also attract hummingbirds!

3-4 foot tall
Plant Hardiness Zones: Zone 4a-8b
Perennial
Deer Resistant
Native Range: stretches from NJ westward to KS, the southern edge of its range including AR, TN, AL, GA and FL
Pink Summer Phlox in a 3.5 inch pot $9.75 (Temporarily Sold Out*)

*We normally carry this item but are temporarily sold out. We expect to have it available again as soon as our plants in production reach sufficient size/maturity or we harvest more seed. In some cases, plants may be recovering from caterpillar damage (Monarchs love our Milkweed), wind or hail damage, rampaging woodchucks, downed trees, or other natural issues. We are constantly updating our web site so please check back again.
Review or Finalize Your Order