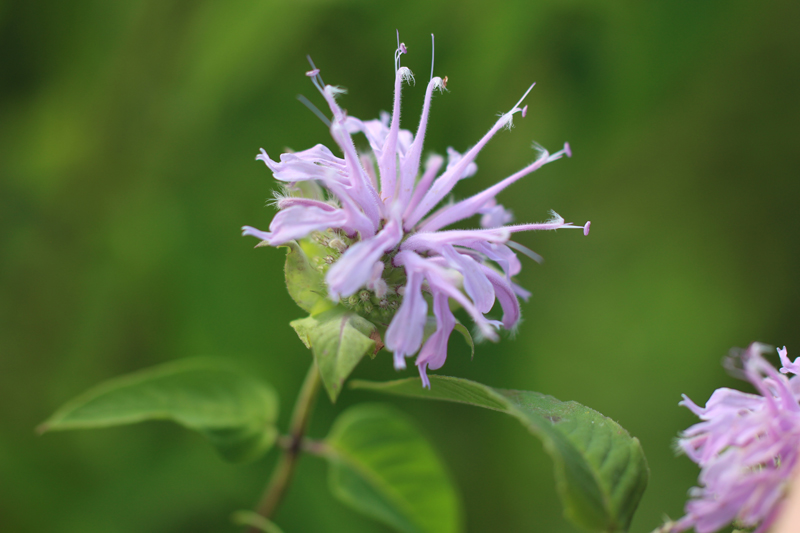 A beautiful flower of moist areas, meadows, and forest edges, Purple Bergamot produces stunning firework-shaped purple or reddish flowers from July to August over a spray of purple-tinged bracts. Seedheads are upright and persist into the winter, offering winter food for songbirds such as goldfinches. Leaves are fragrant, especially when disturbed or crushed, with a minty scent. Tolerates drought conditions, clay, and disturbed areas, actually showing a preference for roadsides and human-made disturbed locations such as ditches or gardens. Attracts hummingbirds, butterflies, bumble bees, clearwing moths, and many types of pollinator. Spreads readily by rhizome to form clumps, and the dried leaves make an excellent tea (although this is not where the bergamot of Earl Grey fame comes from). Susceptible to powdery mildew, especially in crowded gardens and if the plant's soil is allowed to dry out. Excellent rain garden plant!

2-3' Tall
Plant Hardiness Zones: 4a-9b
Perennial
Deer Resistant
Native Range: w. ME through MI to IL, south to n. GA & AL
Germination - Very Easy: No treatment required, surface sow.
Review or Finalize Your Order