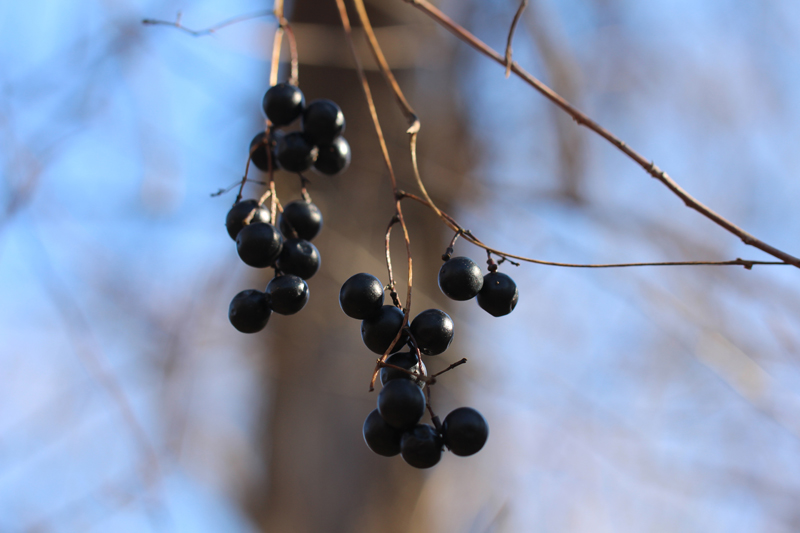 A woody climbing vine with clusters of small white flowers from June through July producing grape-like (but poisonous, mind you!) blue-black fruits on female vines in late summer that persist through the winter, rounded leaves are very large (up to 10 inch) & attractive with up to 7 lobes, green twining vines, plants form colonies with multiple stems, host plant for Variegated Fritillary Butterfly caterpillars (Euptoieta claudia). Unsexed. (Since they come in both male & female plants it's best to get a couple to ensure you get a female for fruit set).

climbs 6 to 15 foot high
Plant Hardiness Zones: 4a-8b
Woody Vine

Native Range: w. QC & w. New England, to e. MB, south through e. ND, OK to a few counties in c. TX, & over to n. FL
Germination - Moderately Difficult: Light physical scarification, soak overnight, then cold stratify 8 weeks.
Review or Finalize Your Order