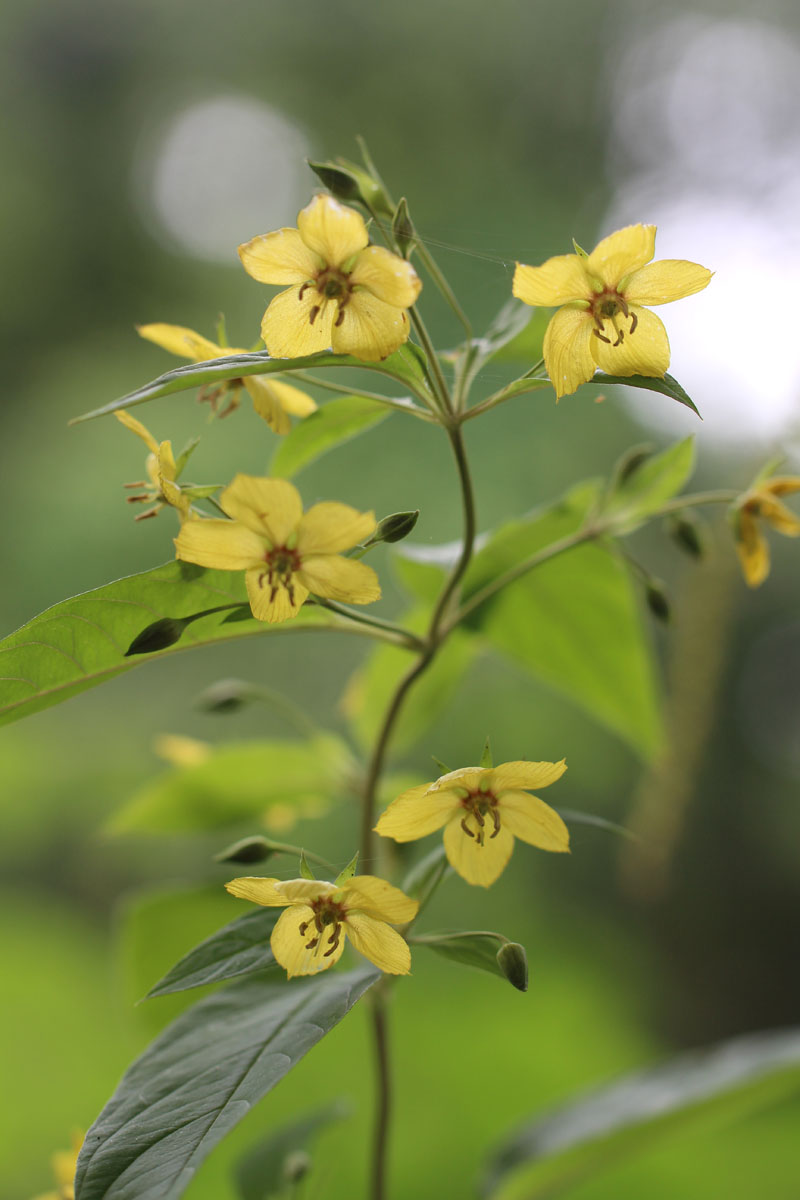 Nodding 1" yellow flowers with red-tinged centers are borne on long stalks from the upper leaf axils June-September, ovate leaves up to 6 inch long with fringed petioles, tolerates acid soil and seasonal flooding, good groundcover, spreads by rhizomes and seed. Flowers produce floral oil which is used by the bee Macropsis steironematis(a Lysimachia specialist) when it makes pollen balls to feed to its young, host plant for the Blurry Patched Nola Moth (Nola cilicoide).

1-2 foot Tall
Plant Hardiness Zones: 4a-8b
Perennial
Native Range: Labrador through s. ON to WA, south to OR, NM, TX, & the FL panhandle
Germination - Easy: Cold stratify 12 weeks.
Fringed loosestrife
Seed Packet
$4.00
(Temporarily Sold Out*)
*We normally carry this item but are temporarily sold out. We expect to have it available again as soon as our plants in production reach sufficient size/maturity or we harvest more seed. In some cases, plants may be recovering from caterpillar damage (Monarchs love our Milkweed), wind or hail damage, rampaging woodchucks, downed trees, or other natural issues. We are constantly updating our web site so please check back again.
Review or Finalize Your Order