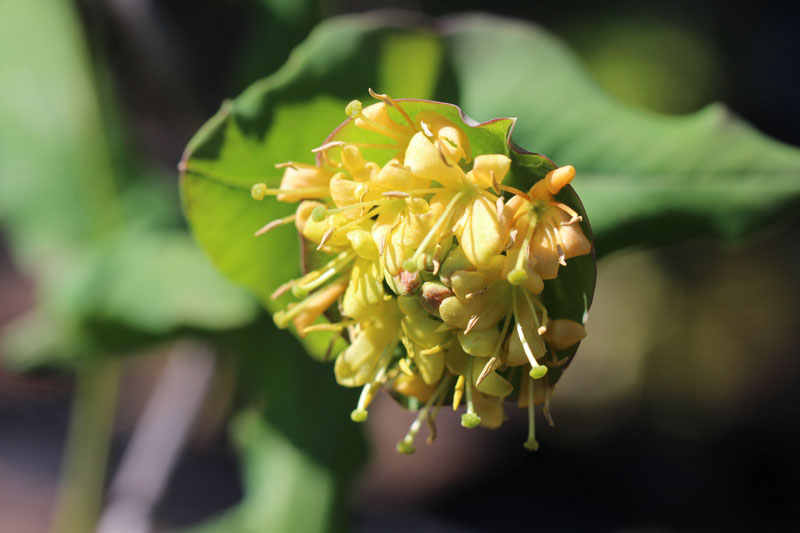 Orange/red/burgundy tubular flowers with yellow centers in May through July are clustered in whorls cupped by the fused upper leaves, foliage is somewhat glaucous and whitened beneath, bright red berries are eagerly eaten by birds, flowers attract hummingbirds and bumble bees, older stems develop exfoliating bark, grows as a short vine or a somewhat decumbent shrub, likes rocky soil and ledges.

3-6 foot Tall
Plant Hardiness Zones: 3a-8a
Shrub/Vine
Native Range: Labrador through s CN to BC, south to e WY, OK, AR & n GA
Germination - Very Easy: No treatment required.
Limber Honeysuckle in a quart pot $17.75 (Temporarily Sold Out*)

*We normally carry this item but are temporarily sold out. We expect to have it available again as soon as our plants in production reach sufficient size/maturity or we harvest more seed. In some cases, plants may be recovering from caterpillar damage (Monarchs love our Milkweed), wind or hail damage, rampaging woodchucks, downed trees, or other natural issues. We are constantly updating our web site so please check back again.
Review or Finalize Your Order