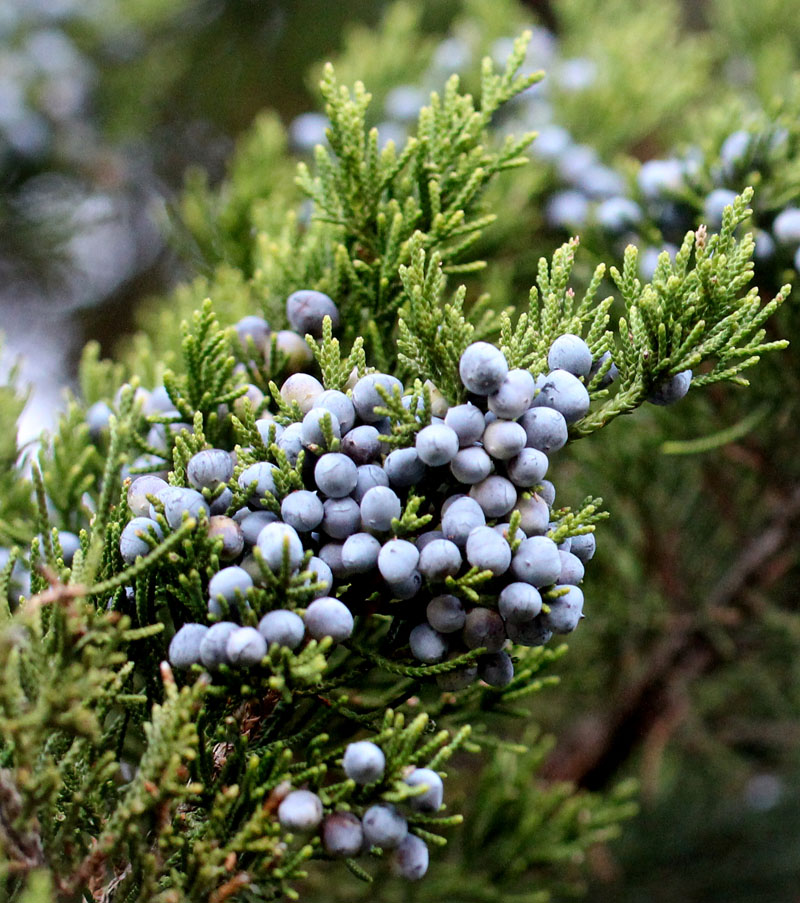 Lovely evergreen, small yellow flowers in the spring followed by fantastic bunches of blue fruits in winter, great nesting tree, fruits are eagerly eaten by a whole variety of birds (Cedar Waxwing, Northern Mockingbird, Northern Flicker, Evening Grosbeak, Mourning Dove.), host plant for Olive Juniper Hairstreak (Callophrys gryneus) butterfly caterpillars, highly salt tolerant, drought tolerant, good rain garden plant, suitable for Bonsai.

15-60 foot Tall (3-12 foot wide)
Plant Hardiness Zones: 3a-9b
Tree
Native Range: NS to s ON, south to through e CO to e TX & s FL
Germination - Difficult: Physically scarify, soak overnight, then Cold Stratify 12 weeks.
Eastern Redcedar < 6 inch tall in a 3.5 inch pot $10.00 (Temporarily Sold Out*)

*We normally carry this item but are temporarily sold out. We expect to have it available again as soon as our plants in production reach sufficient size/maturity or we harvest more seed. In some cases, plants may be recovering from caterpillar damage (Monarchs love our Milkweed), wind or hail damage, rampaging woodchucks, downed trees, or other natural issues. We are constantly updating our web site so please check back again.
Review or Finalize Your Order