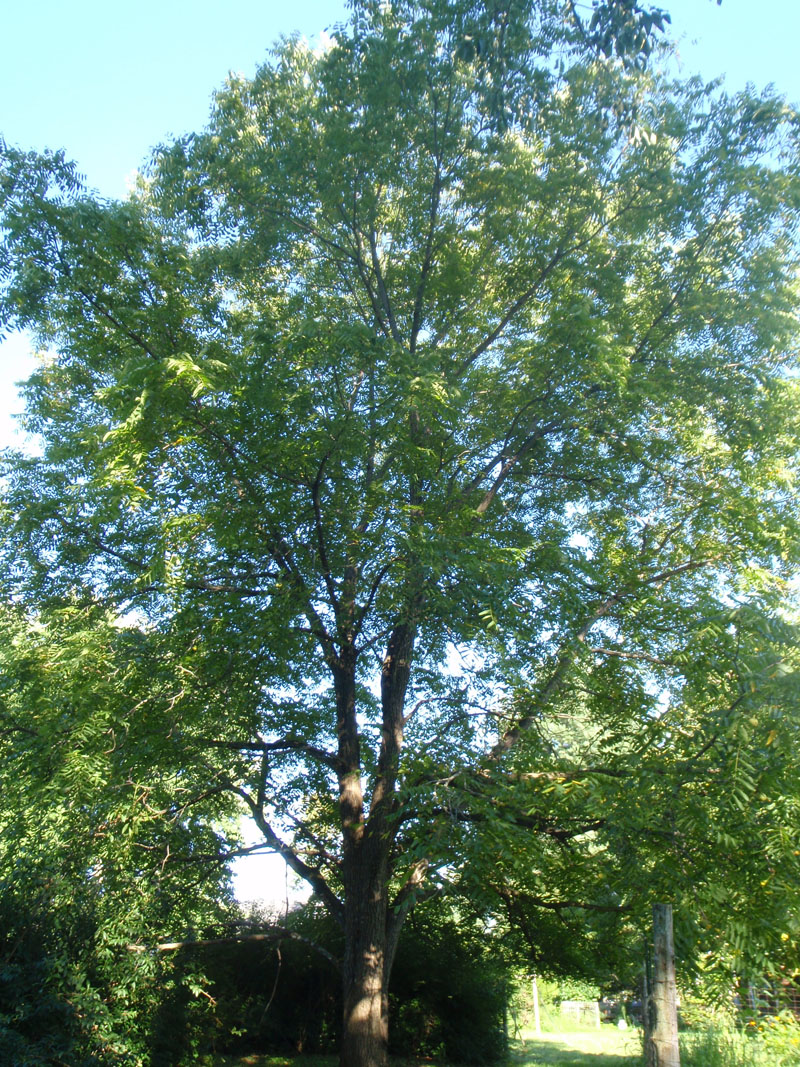 A handsome and grand tree that produces large edible nuts, cascading yellow/green flowers in spring are followed by globular husked nuts that turn from green to brown, large compound leaves, 2 plants recommended for effective nut production, produces a tap root, host plant of the Hickory Horned Devil aka Royal Walnut Moth (Citheronia regalis) and Banded Hairstreak (Satyrium calanus falacer)), highly salt tolerant, best placed where the large falling nuts will not make a mess, squirrels love the nuts (as do other wildlife with tough teeth, like rabbits), produces beautiful lumber and is also the source of black walnut stain, chemical compounds produced by the plant inhibit the growth of many vegetables - so don't plant it next to your vegetable garden! Nuts are difficult to crack (use a vice or hammer) but are very tasty and excellent in baking.

70-90 feet tall (30-60 feet wide)
Plant Hardiness Zones: 4a-9b
Tree

Native Range: s. QC to s. MB, south to UT, s. TX, & the FL panhandle
Black Walnut 1-2 foot tall in a quart pot $18.50 (Temporarily Sold Out*)

*We normally carry this item but are temporarily sold out. We expect to have it available again as soon as our plants in production reach sufficient size/maturity or we harvest more seed. In some cases, plants may be recovering from caterpillar damage (Monarchs love our Milkweed), wind or hail damage, rampaging woodchucks, downed trees, or other natural issues. We are constantly updating our web site so please check back again.