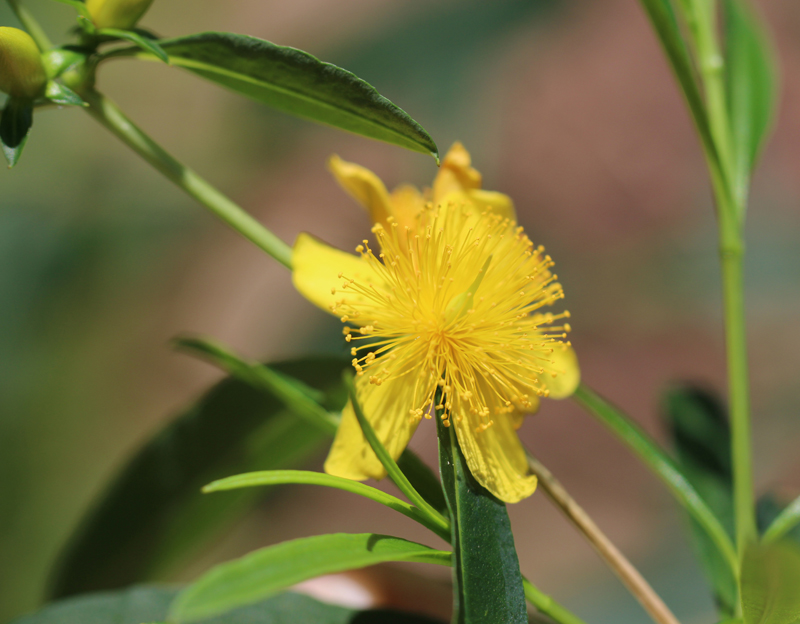 Large yellow flowers (~1" across) from June through July look like powder puffs due to the overabundance of stamens, narrow dark green leaves 2-3 foot long, drought tolerant, good Rain garden plant, sand and clay tolerant, compact and densely growing, good for erosion control, older bark exfoliates showing off orange inner bark, pollinated primarily by Bumblebees, Butterfly and Moth host(including Gray Hairstreak Butterfly (Strymon melinus) and Spotted Fireworm Butterfly (Choristoneura parallela).

2-4 foot tall
Plant Hardiness Zones: 3a-9a
Perennial
Deer resistant
Native Range: s ME through s ON to MN, south to e TX, LA & c FL
Germination - Easy: No treatment. Surface sow. Germinates best under warm conditions.
Review or Finalize Your Order