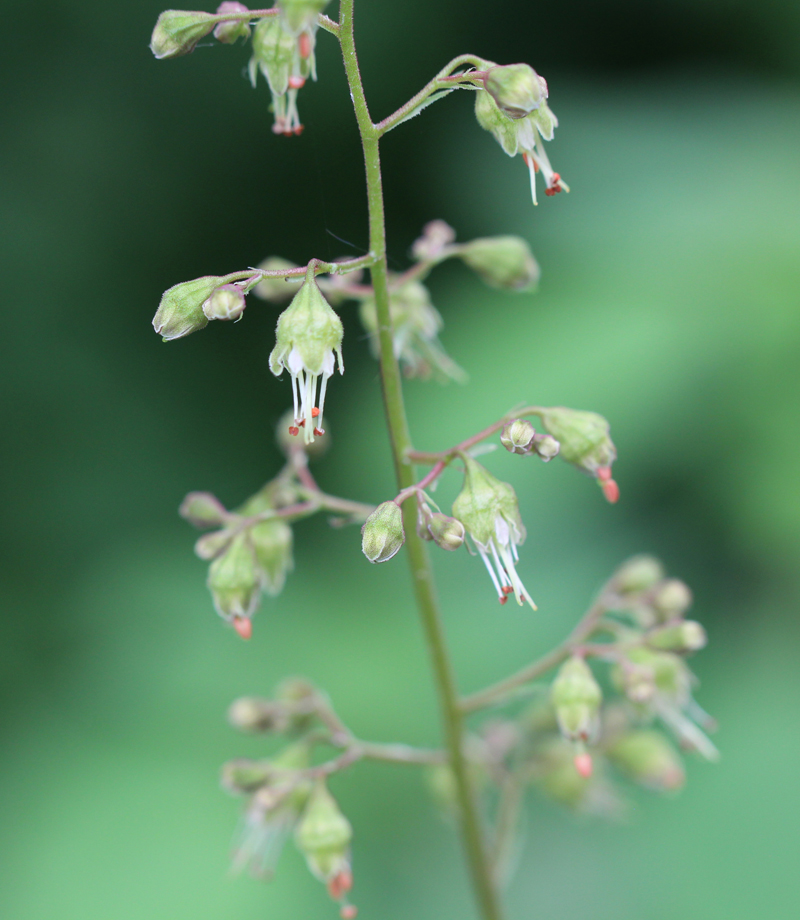 Alumroots are known for their beautiful foliage, and this species is no exception. Delicate, airy stems with greenish-pink flowers (May-July) rise above low mounds of soft maple-shaped leaves which can be purple, red, or silvery with dark green veins. Foliage is evergreen. Tolerant of rocky and shallow soil, these plants are found within their native range only on limestone outcrops. Wonderfully showy garden plants, they require well-drained conditions with at least some midday shade. Important pollen source for native bee species!

1-2 foot tall
Plant Hardiness Zones: 5a-8a
Perennial

Native Range: OH, WV, VA, NC, KY, TN, and AL. Rare in AL, OH, WV, TN, and NC
Germination - Easy: Cold stratify 4 weeks. Surface sow.
Review or Finalize Your Order