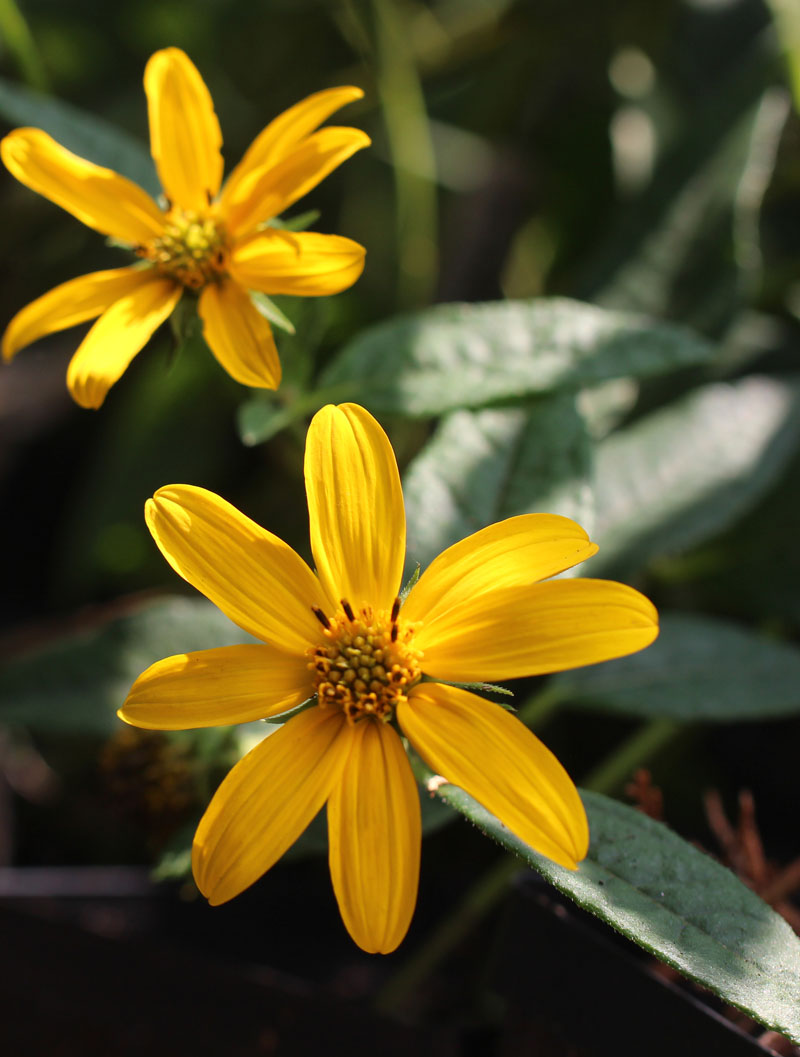 Big yellow sunflowers up to 3 inch wide with dark yellow centers from July through September, sessile leaves up to 6" long, spreads by seed and rhizomes, adapts to a wide range of soils, enjoys rocky or sandy soil, drought tolerant, excellent nectar and pollen source for native bees & butterflies, attracts butterflies and birds, excellent cut flower. Host plant for several butterflies and moths including Silvery Checkerspot and Gorgone Checkerspot Butterfly (Chlosyne nycteis and C. gorgone), and Painted Lady (Vanessa cardui), and the Sunflower Seed Copper (Stiria rugifrons).

3-6 foot Tall
Plant Hardiness Zones: 4a-8b
Perennial

Native Range: NB, s QC and ON, south to LA and the FL panhandle
Germination - Easy: Cold stratify 6 weeks
Currently sold out of plants and seeds.
Review or Finalize Your Order