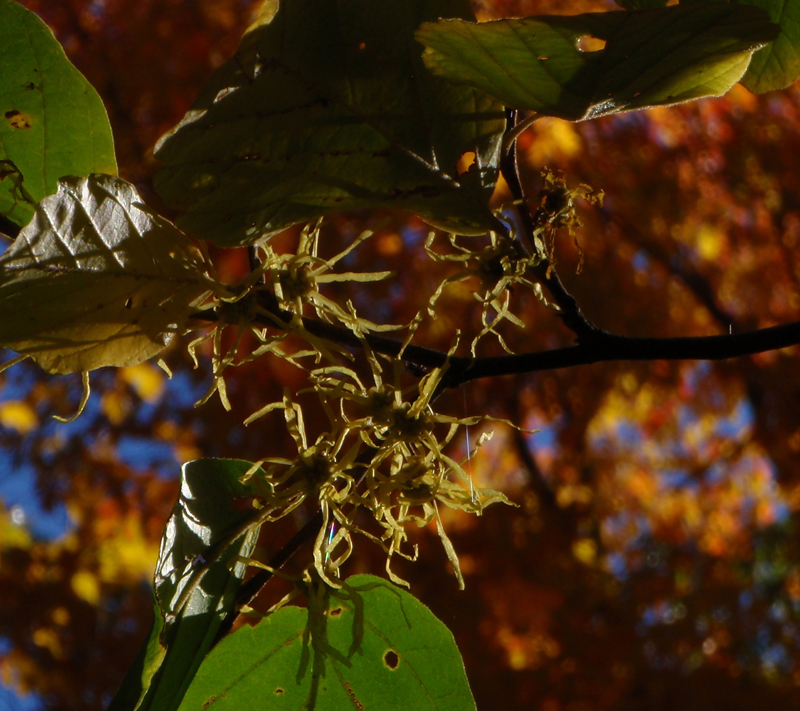 This gracefully arching small tree produces fragrant yellow flowers with strap-like petals in October and November, rounded pleated leaves have excellent fall color (yellow/red/orange), clay and salt tolerant, a favorite nesting tree for hummingbirds, host plant to various moths including the Contracted and Drexel's Datana Moths (Datana contracta and Datana drexelii), fall nectar and pollen source, good Rain garden plant, likes acid soil.

15-20 foot Tall
Plant Hardiness Zones: 3a-8b
Small Tree
Deer Resistant
Native Range: NS through s QC & ON to MN, south to e TX & c FL
American Witch-Hazel - 6-12 inch tall in a quart pot $18.75 (Temporarily Sold Out*)
American Witch-Hazel - 1-2 foot tall in a quart pot $23.75 (Temporarily Sold Out*)

*We normally carry this item but are temporarily sold out. We expect to have it available again as soon as our plants in production reach sufficient size/maturity or we harvest more seed. In some cases, plants may be recovering from caterpillar damage (Monarchs love our Milkweed), wind or hail damage, rampaging woodchucks, downed trees, or other natural issues. We are constantly updating our web site so please check back again.
Review or Finalize Your Order