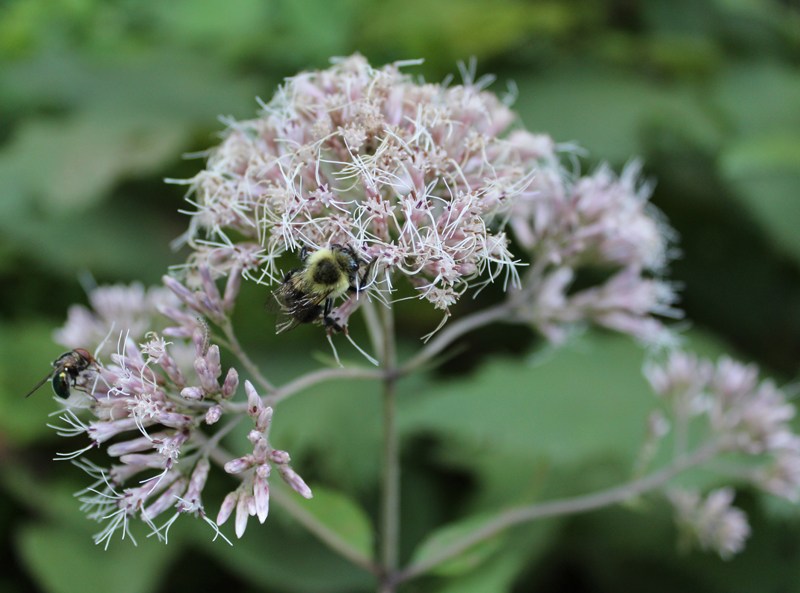 Large domed heads (12-15 inch wide) of pink/lavender flowers from July through September, slightly aromatic (flowers & crushed laves vanilla scented), large leaves in whorls about the stem, salt tolerant, good rain garden plant, attracts butterflies & pollinators. Host plant for several moths including the Three-Lined Flower Moth (Schinia trifasciata) and the Ruby Tiger Moth (Phragmatobia fuliginosa).

4-6 foot tall
Plant Hardiness Zones: 4b-9a
Perennial
Native Range: s ME through s ON to MN, south to the FL panhandle and LA
Germination - Easy: Cold Stratify 8 weeks. Surface sow or cover seed lightly.
Review or Finalize Your Order