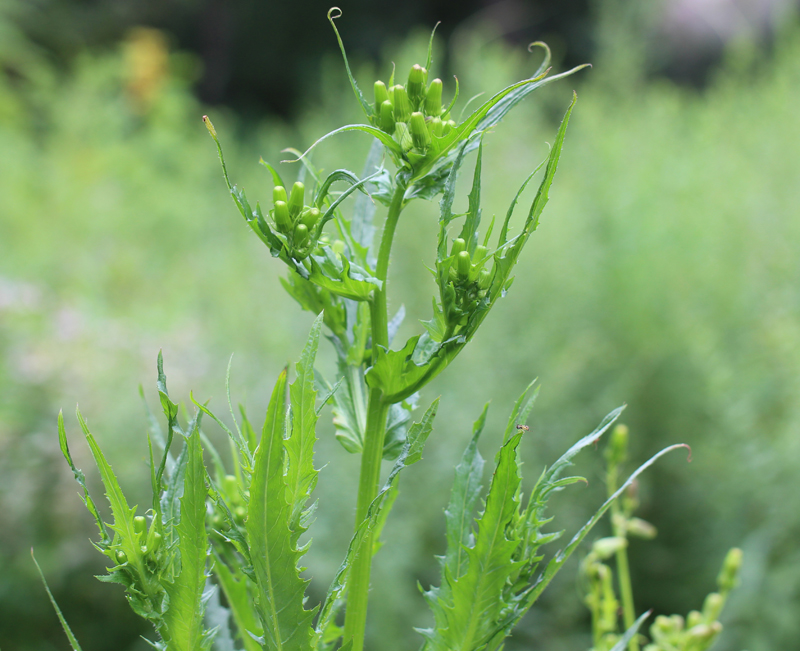 A tall, upright annual of disturbed areas, this species is often encountered as an uninvited guest in garden spaces. Recognizable for its thick, sturdy stems and vigorous growth habit rather than its small non-showy flowers, the abundant fluffy seedheads were likely once used to stuff pillows and mattresses (lending this species its common name 'pilewort'). An important early succession species, this is often one of the first plants to regrow after a fire (hence the other common name, 'American burnweed'). Tolerant of gravel, shallow soil and pollution, this species particularly likes areas disturbed by fire. Attracts a wide variety of pollinators, ranging from long-tongued and short-tongued bees to a number of wasps and even tachinid flies.

2-8 foot tall
Plant Hardiness Zones: 2b-10b
Annual
Deer Resistant
Native Range: ME south to FL, west to TX, north to SD and MN. Native to Canada in NS, NB, QC, ON, SK and BC
Germination - Very Easy: No treatment.
Review or Finalize Your Order