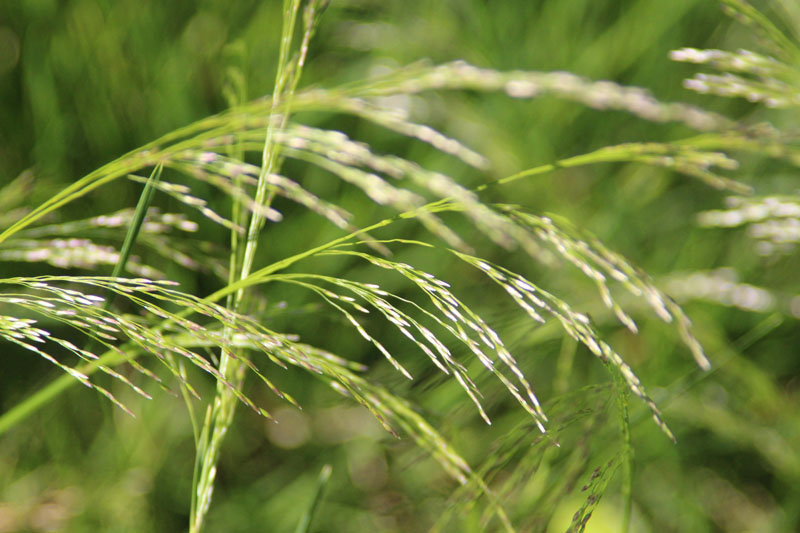 This very attractive semi-evergreen clumping grass forms dense tufts of dark green hair-like leaves which are adorned by clouds of delicate airy panicles from May through June, seed heads persist and remain quite attractive through early summer, a cool season grass that grows most attractively north of the Mason-Dixon line or at higher elevations in the south, clay tolerant, good rain garden plant, host plant to Umber Skipper (Poanes melane) caterpillars.

3 feet tall
Plant Hardiness Zones: 4a-9b
Perennial
Native Range: AK and across Canada, south to w. NC, w. SD and NM - primarily missing from the central plain states. Rare in CT, IN, KY, MD and MA
Germination - Easy: Cold stratify 8 weeks.
Tufted Hairgrass 3.5 inch pot $9.50 (Temporarily Sold Out*)

*We normally carry this item but are temporarily sold out. We expect to have it available again as soon as our plants in production reach sufficient size/maturity or we harvest more seed. In some cases, plants may be recovering from caterpillar damage (Monarchs love our Milkweed), wind or hail damage, rampaging woodchucks, downed trees, or other natural issues. We are constantly updating our web site so please check back again.
Review or Finalize Your Order