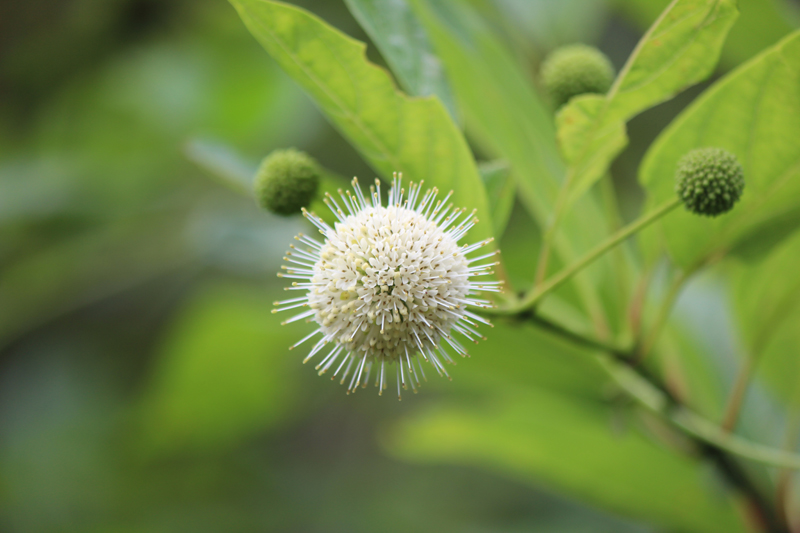 An outstanding multi-stemmed shrub which produces fragrant balls (up to 1.5" across) of densely packed white tube-shaped flowers from June through September, projecting styles of each small flower make the flower heads look like pincushions, seed heads turn red then eventually brown - swaying from the branches all winter, glossy leaves up to 8" long, new foliage often attractively red-tinged, great nectar plant for Hummingbirds, Bees & Butterflies, host plant for the Buttonwood Sphinx (Darapsa versicolor), terrific rain garden plant, waterbirds & ducks feed on the seeds, clay & sand tolerant, intolerant of drought, mature plants are perfectly happy in standing water but will also tolerate soil that is only moist or average.

6-12' tall
Plant Hardiness Zones: 5a-10b
Woody Shrub
Native Range: NS across s. ON to MN, south to TX and FL, with populations in AZ and CA
Germination - Easy: No treatment. Sow shallow in bright moist location.
Review or Finalize Your Order