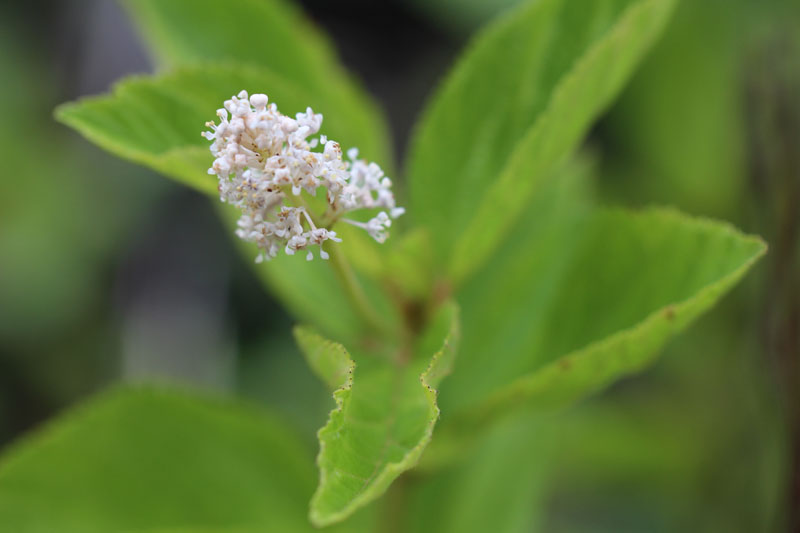 This fantastic deciduous multi-stemmed shrub bears 1 to 2 inch long rounded clusters of fragrant white flowers from May through August, green/gray leaves are up to 4 inch long - dried they were used as an outstanding tea substitute (very popular during the American Revolution!), overall shape is rounded and compact, yellow winter twigs lend winter interest, tolerates all kinds of tough conditions (shallow rocky soil, drought, dry shade, sand, acid soil), actually does best in poor rocky soil, attracts Hummingbirds and Butterflies, birds enjoy the seeds (including Turkey and Quail), the thick woody nitrogen fixing roots run very deep so it's best to establish these plants when they are young because you're not going to move them! Host plant for several Butterflies ( Spring Azure [Celastrina ladon], Summer Azure Butterflies [Celastrina neglecta], and Mottled Duskywing [Erynnis martialis]).

2-4 foot tall
Plant Hardiness Zones: 4a-10b
Shrub
Native Range: NB west to MN, south to e. TX & FL
New Jersey Tea 6-12 inch tall in a quart pot $14.00 (Temporarily Sold Out*)

*We normally carry this item but are temporarily sold out. We expect to have it available again as soon as our plants in production reach sufficient size/maturity or we harvest more seed. In some cases, plants may be recovering from caterpillar damage (Monarchs love our Milkweed), wind or hail damage, rampaging woodchucks, downed trees, or other natural issues. We are constantly updating our web site so please check back again.
Review or Finalize Your Order