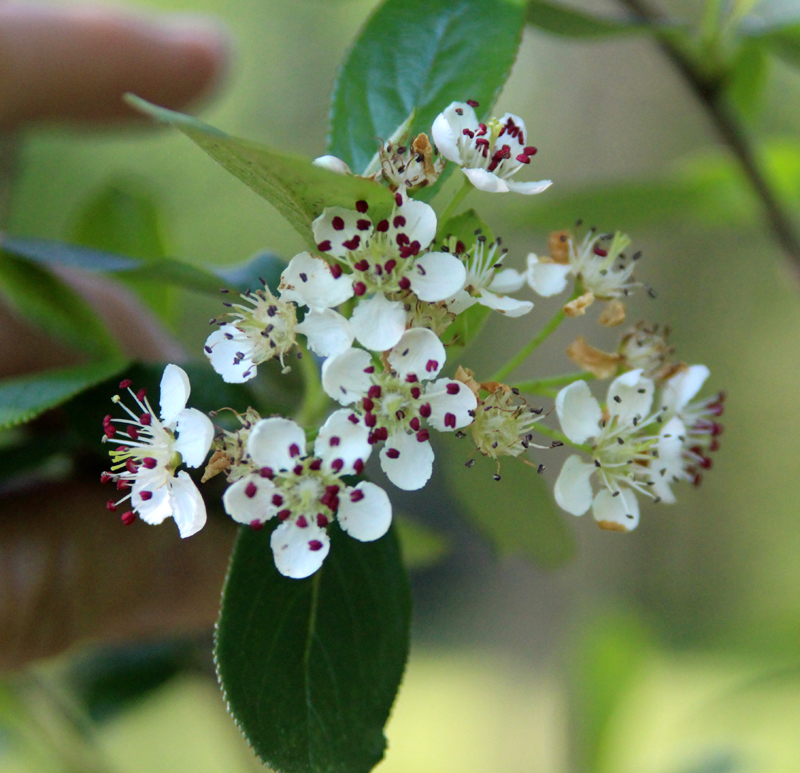 Beautiful multi-stemmed deciduous shrub produces clusters of ½" white flowers in April and May, edible black berries develop that are eagerly eaten by songbirds in late summer through fall, dark green oval leathery leaves turn gorgeously orange/red in the fall, host plant for for several butterflies and moths including Coral Hairstreaks (Satyrium titus) and Praeclara Underwings (Catocala praeclara), will tolerate irregular to seasonal inundation and acid soil, moderately salt tolerant, good rain garden plant.

6-12' tall (3-6' wide)
Plant Hardiness Zones: 4a-8b
Woody Shrub

Native Range: Newfoundland through s ON, south to MS and the GA mountains
Black Chokeberry - < 6 inch tall in a 3.5 inch pot $11.75 (Temporarily Sold Out*)

*We normally carry this item but are temporarily sold out. We expect to have it available again as soon as our plants in production reach sufficient size/maturity or we harvest more seed. In some cases, plants may be recovering from caterpillar damage (Monarchs love our Milkweed), wind or hail damage, rampaging woodchucks, downed trees, or other natural issues. We are constantly updating our web site so please check back again.
Review or Finalize Your Order