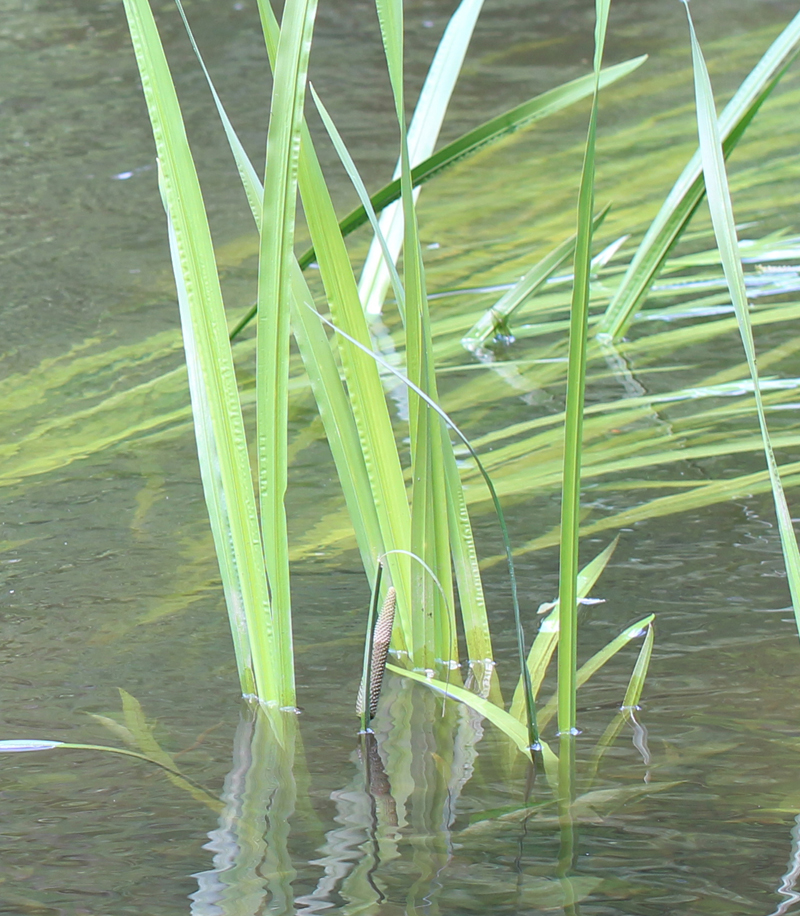 Bright green sword-like leaves most often seen rising up through water along the edges of lakes, ponds, and rivers. Flowers are difficult to distinguish from each other and greenish, covering a finger-like head that appears to poke out midway up a leaf (June-July). Fruit looks almost identical to the flower head but turns brown as it ripens and is technically a fleshy berry. Leaves are upright and resemble native iris or cattail leaves. Tolerates relatively deep water, up to 20 inch deep, acid soil, clay, and heavy silt. Capable of being grown in consistently wet conditions without standing water but will generally be smaller under these conditions. Spreads by sweet-smelling rhizomes. Has been grown historically for a number of medical and cultural purposes and is genetically one of the most ancient lines of monocots!

2-6 foot tall
Plant Hardiness Zones: 2b-6b
Perennial

Native Range: ME south to VA, westward up to WA. Native to Canada in BC, AB, SK, MB, ON, QC, NB, PE, and NS. Rare in NJ, PA, MD, OH, NE, ND, MT and WA. Considered extirpated in DE.
Review or Finalize Your Order