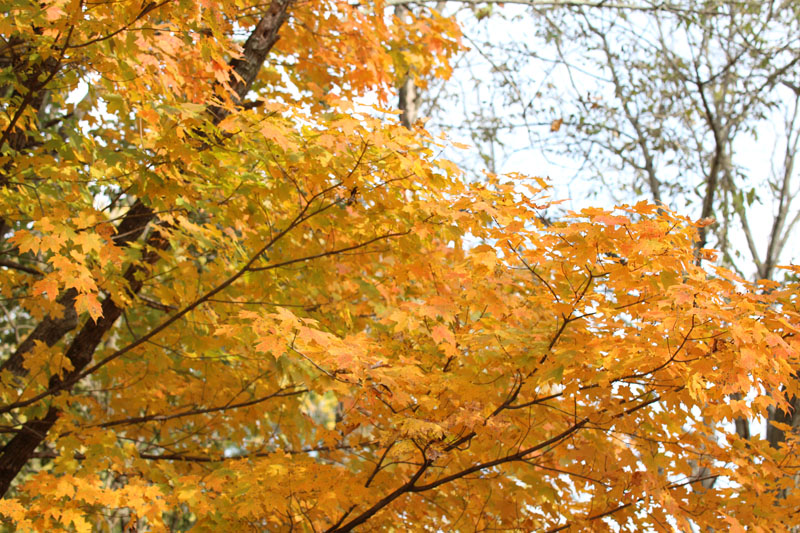 An impressive and well-known hardwood shade tree which develops a beautiful rounded crown with legendary fall color ranging from bright red to yellow and all shades between. Inconspicuous April flowers are chartreuse, followed by papery winged keys (seeds) in fall. Leaves are instantly recognizable classic 'maple' shape, dark brown furrowed bark becomes plate-like with age. Extraordinarily long-lived and beautiful trees. Host to Rosy Maple Moth (Dryocampa rubicunda) and provides wonderful habitat for nesting birds. The primary source of maple syrup and maple sugar, these trees are primarily responsible for giving New England its famous fall color, and are truly wonderful shade trees which can be grown as bonsai. (Note: Intolerant of salt, packed soil and most urban pollution).

> 60-80 foot tall (25-50 foot wide)
Plant Hardiness Zones: 3a-8b
Tree

Native Range: ME south to GA west to LA and OK, north to ND. Native in Canada in ON, QC, NB, PE, and NS.
Review or Finalize Your Order