October 13, 2014

Newest Post
Previous Post
Next Oldest Post
List of Blogs
October is here and it's Fall Planting Month here in NJ
Even though the fall colors are upon us there is still plenty of time for planting perennials.
Around here it's Aster and Goldenrod season. The butterflies and bees are busily flitting from flower to flower sipping nectar.
Monarchs started their fall migration weeks ago.
As early as September 18th there was good news from Canada's Point Pelee National Park that migrating Monarch numbers were way up this year (particularly good news because they actually canceled their Monarch count last fall due to lack of Butterflies!). In other amazing news, there was a 'cloud' of Monarch Butterflies that showed up on radar over St. Louis It's all good to hear.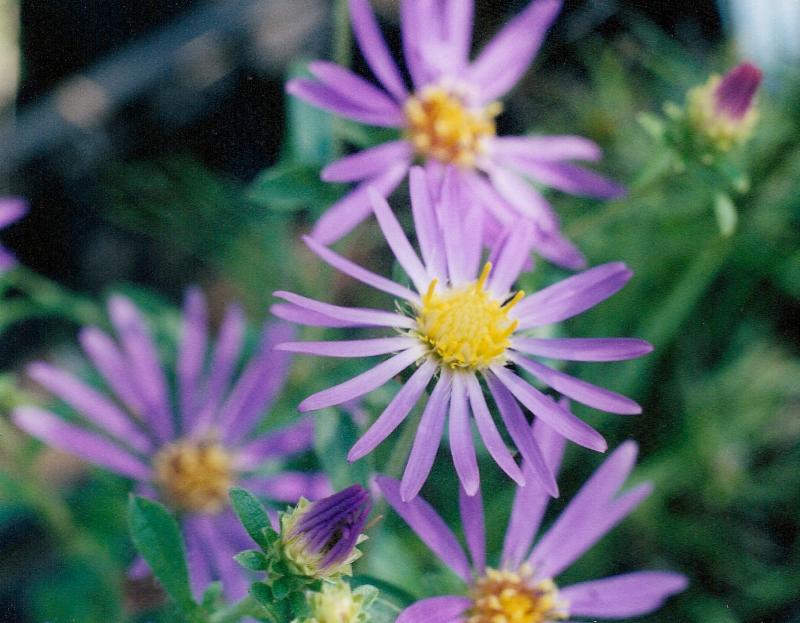 New England Aster (Symphyotrichum novae-angliae)
Pawpaws anyone??
What is a Pawpaw? Pawpaws (Asimina triloba) are beautiful native trees that produce large edible pendulous fruits that taste a bit like banana custard (raccoons are very fond of them and will steal them if you're not careful!) These small trees range from Florida to Ontario, produce large dark red flowers in the spring, and have beautiful shiny leaves that turn lemon yellow in the fall. The most beautiful stand of them I ever saw was at BSA Camp Rodney on the Chesapeake. The trees are also host plants for Zebra Swallowtail (Papilio marcellus). Although there are several other species in the genus, this is the only Pawpaw that is hardy in the north.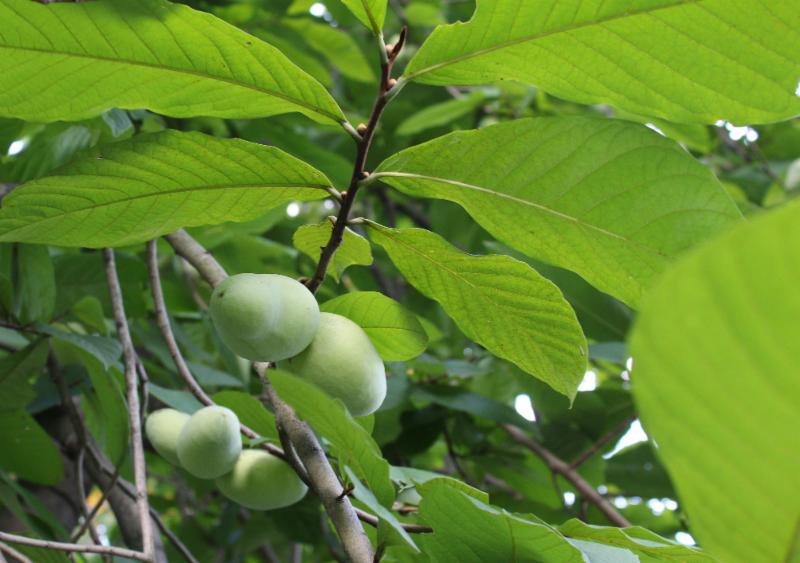 Pawpaw (Asimina triloba)