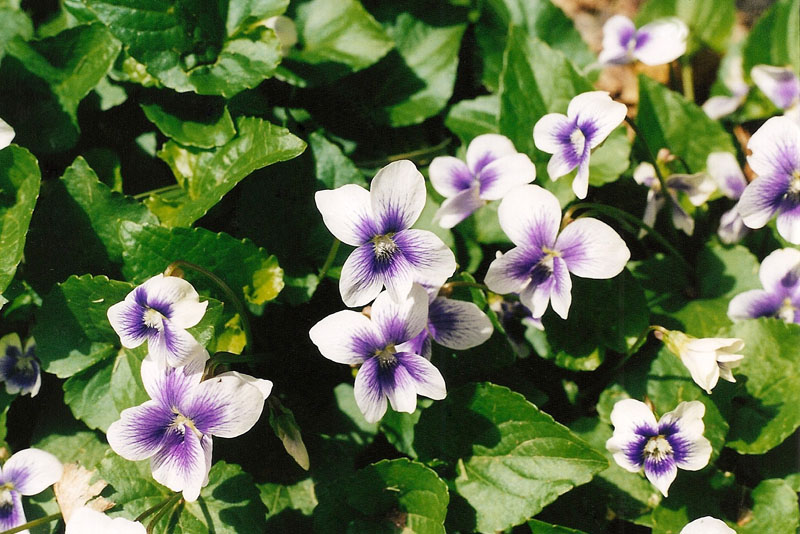 Confederate violet
Viola sororia var. priceana
Violaceae
Bright white violets with striking lavender throats & deep purple lines on the petals from March through June, dense clusters of 1-3" heart shaped glossy leaves, small cut flowers, spreads by seeds & rhizomes, tolerates mowing.

4-8" tall
Plant Hardiness Zones: 4a-8b
Perennial

Native Range: central ME, s. QC & ND, south to at least WY & KY. Rare in CT
Germination - Easy: Surface sow in fall or Cold Stratify 9 weeks.
Review or Finalize Your Order