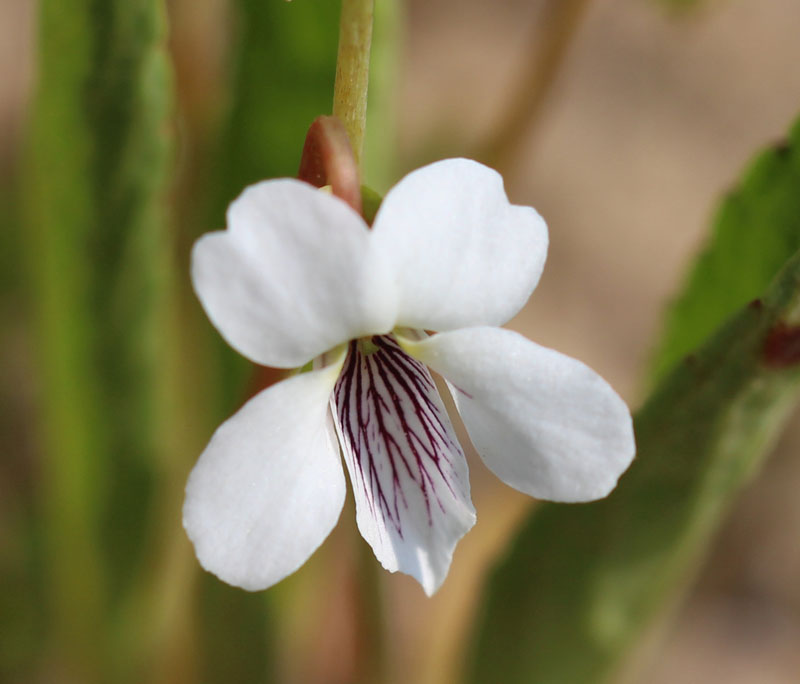 Lance-leaved Violet
Viola lanceolata ssp. lanceolata
Violaceae
Beautiful white flowers with purple veining on the lowest petal from April to June, narrow leaves up to 6" long, flowers & leaves often with red stems, prefers sandy/gravelly/peat & acid soils, tolerates standing water, attracts butterflies & pollinators, butterfly host for 7 species of Fritillary as well as several moths including the Grateful Midget (Elaphria grata) & the Begger (Eubaphe mendica), spreads by seed & runners, will tolerate average moisture in more shady conditions.

6" tall
Plant Hardiness Zones: 5a-10a
Perennial
Native Range: Labrador through s ON to e MN, south to FL and e TX, with an additional west coast population in OR & n CA. Rare in CA, IA, KS, MN, NE, OH, OR, & VT
Germination - Easy: Surface sow in fall or cold stratify 9 weeks.
Review or Finalize Your Order