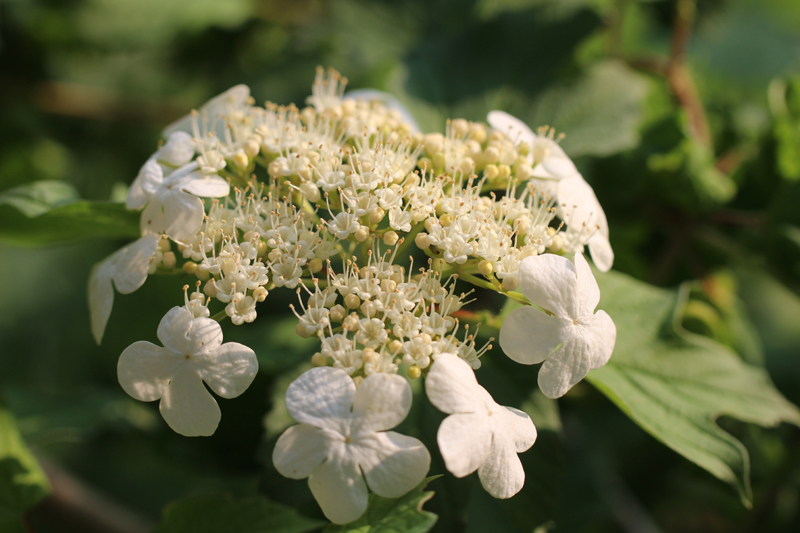 American Cranberry Bush
aka: Mooseberry
Viburnum opulus var. americanum
Caprifoliaceae
Big clusters (up to 4" across!) of white flowers from April to May followed by large hanging bright red berries on spreading branches, large 3 part leaves turn bright red or red/purple in fall, great wildlife food (birds like the berries!), good rain garden plant & nectar plant, moderately salt tolerant, tolerates light shade, supports native bees, host plant for the Spring Azure Butterfly (Celastrina ladon ladon) & the Rose Hook-tip Moth (Oreta rosea), among others.

8-12' tall
Plant Hardiness Zones:Zone 3a-6b
Woody Shrub
Native Range: Saskatchewan to New Brunswick, south to e. TX & n. FL
Review or Finalize Your Order