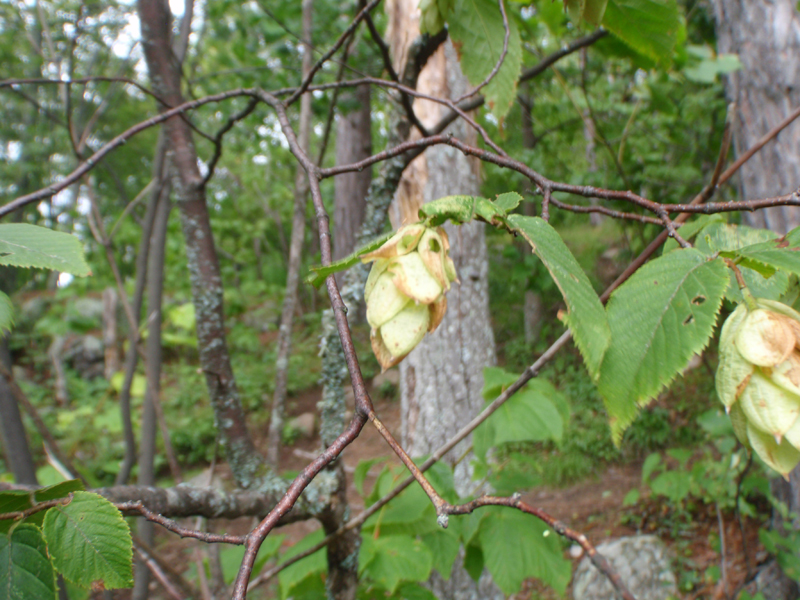 Hop Hornbeam
Ostrya virginiana
Betulaceae
Graceful yellow catkins adorn this small understory tree April through May, delicately thin 1 to 5" leaves turn a pale golden yellow in fall and may persist into the winter, mature trees have a fine shaggy bark, papery seed clusters resemble hops & persist attractively through the fall, extremely hard dense wood, drought tolerant, turkey and grouse love the seeds, good for both Rain Gardens & Bonsai. Don't try to brew beer with the seed clusters – they only look like hops!

25-35' tall (10-20' wide)
Plant Hardiness Zones: Zone 4a-9b
Small Tree
Native Range: NS to MB, south to c FL & e TX
Germination - Difficult: 2 months warm then 4 months Cold Stratification. Slow to germinate, may take 2 years.
Review or Finalize Your Order